Sibelius prize winner 2020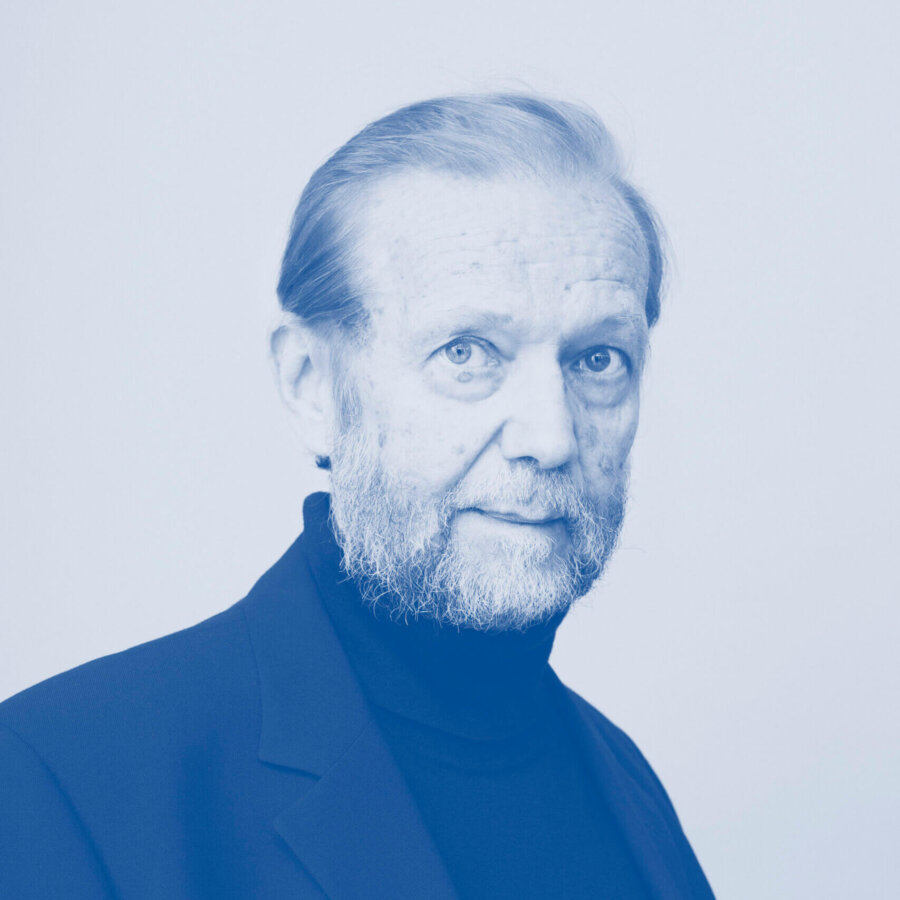 Jukka Tiensuu (b. 1948) is one of the most internationally famous Finnish composers. He has studied at the Sibelius Academy and the Juilliard School, among others. Tiensuu has been awarded the Erik Bergman Prize (1996), the Teosto Prize (2004) and the State Prize for Music (2012).
Tiensuu's compositions emanate a deep spirituality, and his unwavering adherence to artistic goals is impressive. Tiensuu's musical language does not shy away from compromise, but at the same time, his music often embodies pure joy, and even humour. Tiensuu has succeeded in creating a rich, recognizable and distinctive musical expression. A thorough knowledge of the many traditions of art music can also be heard in his music at the same time.
At the heart of his wide-ranging compositional output are his versatile orchestral works, of which e.g. Mxpzkl (1977) and Voice Verser (2012) for soprano and orchestra reflect the evolution of Tiensuu's style to its current expression. In his large orchestral works, Lumo (1996) and Soma (1998), he has expanded his sound palette by also utilizing technology. Tiensuu's unique concertos paint a picture of a bold, talented composer, and e.g. the clarinet concerto Puro (1998) and the sheng (Chinese mouth organ) concerto Teoton (2015) demonstrate his ability to make the most of the expressive capacity of instruments. His command of various styles and techniques is combined with bold orchestra composition choices in works such as Umori (2004) for big band and Mora (2012) for tenor voice and baroque orchestra.
Chamber music makes up a sizeable portion of Tiensuu's output. The skilful use of the overtone series in the work entitled Beat (1997) for clarinet, cello and piano showcases Tiensuu's ability to create captivating, surprising tonal phenomena. Similarly to his orchestral music, his chamber music epitomizes the composer's interest in computer-aided composition and tuning variations that deviate from the equal-tempered system. Tiensuu is thoroughly familiar with the instruments for which he composes, making use of the expressive opportunities of various instruments in diverse, distinctive ways.
In addition to actively creating compositions that are attracting increasing attention worldwide, Tiensuu has also worked as a performing musician and a teacher. He has had a permanent impact on the world of music in Finland and is one of the founders of Helsinki Biennale (now Musica nova Helsinki) and the Time of Music Festival in Viitasaari, both of which are now globally renowned venues for passing on knowledge, skills and contacts to new generations of composers.