Sibelius prize winner 2017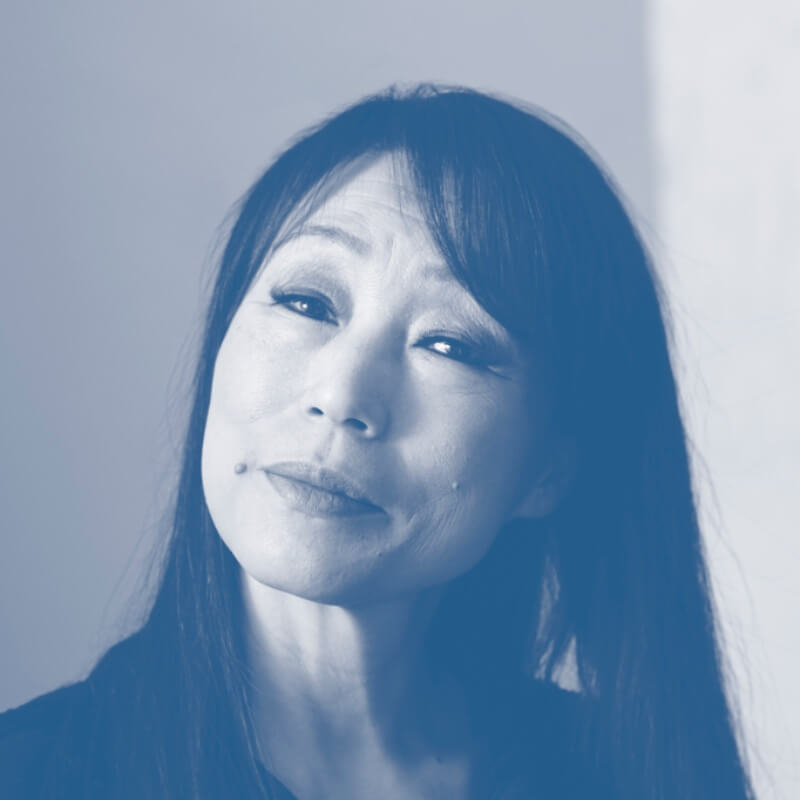 Unsuk Chin was born in 1961 in Seoul, South Korea.  She studied with Sukhi Kang in Seoul and with György Ligeti in Hamburg, and she has lived in Germany since 1985. Her music has attracted international conductors including Simon Rattle, Esa-Pekka Salonen, Kent Nagano, Gustavo Dudamel, Alan Gilbert, Myung-Whun Chung, Susanna Mälkki, David Robertson, Jukka-Pekka Saraste, Leif Segerstam, Markus Stenz, Hannu Lintu, Peter Eötvös, Jakub Hrůša, George Benjamin, and François-Xavier Roth. Chin has received many honours, including the 2004 Grawemeyer Award for Music Composition for her Violin Concerto, the 2005 Arnold Schoenberg Prize, the 2010 Prince Pierre Foundation Music Award, and the 2012 Ho-Am Prize.
She has been commissioned by leading performing organizations and her music has been performed at major venues throughout the world by orchestras including the Berlin Philharmonic, New York Philharmonic, London Philharmonic Orchestra, Chicago Symphony Orchestra, Leipzig Gewandhaus, Los Angeles Philharmonic Orchestra, BBC Symphony Orchestra, Boston Symphony Orchestra, City of Birmingham Symphony Orchestra, Orchestre Philharmonique de Radio France, Philharmonia Orchestra, Finnish Radio Symphony Orchestra, Swedish Radio Symphony Orchestra, Montreal Symphony, Gothenburg Symphony, Bergen Philharmonic, Bamberger Symphoniker, Sao Paulo Symphony, SWR Symphony Orchestra and Melbourne Symphony.
In addition, Unsuk Chin has been active in writing electroacoustic music, receiving commissions from IRCAM and other electronic music studios.
She has been Composer-in-Residence of the Lucerne Festival, the Festival d'Automne, Stockholm International Composer Festival, Deutsches Symphonie-Orchester Berlin, the Cologne Philharmonic's Eight Bridges festival and the Seoul Philharmonic Orchestra, among others. In 2007, Chin's first opera Alice in Wonderland was given its world première at the Bavarian State Opera as the opening of the Munich Opera Festival and released on DVD by Unitel Classica.
Upcoming projects include a new orchestral work for Berlin Philharmonic and Sir Simon Rattle (to be premiered in November 2017 in Berlin and performed on Berlin Philharmonic's Asian tour) as well as a new work for Anne-Sophie Mutter.
Since 2006, Chin has overseen the contemporary music series of the Seoul Philharmonic Orchestra, a series which she founded herself. Since 2011, she has served as Artistic Director of the 'Music of Today' series of the Philharmonia Orchestra in London. In 2016, Chin was appointed Artistic Advisor of the Seoul Philharmonic. Portrait CDs of her music have appeared on Deutsche Grammophon, Kairos and Analekta. Unsuk Chin's works are published exclusively by Boosey & Hawkes.
The music of Unsuk Chin eludes the attempt at a stylistic of geographical classification: it draws on a variety of sources, but in unheard-of ways. Chin considers music as fluid architecture and has frequently likened it to the paradoxical world of dreams or of quantum physics. Her music is modern in language, but non-doctrinaire in communicative power, and she has strong ties both to the new music scene as well as to the broader classical music circuit.
"To compose I need to be in no-man's-land. I need a lonely heart for that", Chin describes her creative process.
Chin is, in her own words, obsessed by virtuosity, and her catalogue of works contains a number of concertos for violin, piano, prepared piano and percussion, cello, clarinet and for sheng, as well as an ongoing series of Piano Etudes.
A number of works feature a programmatic aspect and introduce a wide range of cultural allusions: Le Silence des Sirènes draws on Homer, Joyce and Kafka, cosmigimmicks on the art of pantomime and on Beckett, whilst Mannequin refers to Bruno Schulz and E.T.A.Hoffmann, Graffiti to street art, Rocaná to Olafur Elíasson's installations, Cantatrix Sopranica to the theatre of the absurd and to Oulipo. Chin's most recent two works, Chorós Chordón as well as Le Chant des Enfants des Ètoiles are inspired by modern physics, cosmology and by poetry from Blake to Manner.