Sibelius prize winner 2023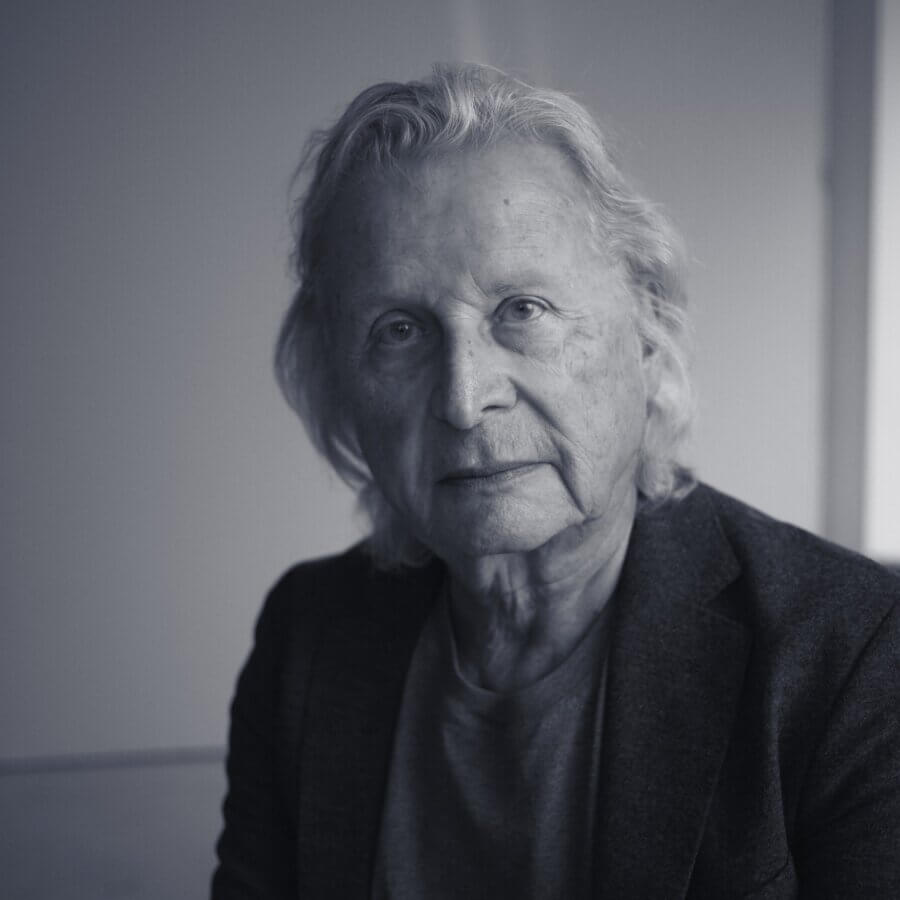 Born in Le Havre, France, in 1947, Tristan Murail is a significant figure in contemporary classical music. He has created a unique musical language that combines compositional rigour with a deep and broad understanding of the traditions of art music. In his works, Murail utilizes computer-assisted sound synthesis and analysis, making him one of the pioneers of spectral music.
Murail initially studied Classical and North African Arabic as well as economic science, but soon his interest in learning more about creating music took over. He studied composition with Olivier Messiaen from 1967 to 1971 at the Paris Conservatory, and, with his friends, started exploring the new techniques around analysing and decomposing sounds. In 1973, together with Roger Tessier and a group of players, Murail founded Ensemble l'Itinéraire. Nowadays, Ensemble l'Itinéraire is recognised as one of the main European ensembles dedicated to the performance of contemporary music and particularly spectral music works.
From 1980, Murail was involved in the development of computer-assisted composition tools at the IRCAM, the French institute dedicated to the research of music and sound and contributed to the groundbreaking Patchwork composition software. Murail taught composition at IRCAM from 1991 to 1997. In 1997, he was appointed professor of composition at Columbia University in New York, where he taught until his retirement in 2011. Until recently, he acted at a visiting professor at Mozarteum University in Salzburg and continues to teach as a guest professor at the Shanghai Conservatory.
Murail often draws inspiration from sound as a physical phenomenon in his music. By analyzing the spectra of sound and tone, he has developed a new approach to composing art music, where the acoustic properties of sound serve as the starting point for his compositions. Murail has described the composer as akin to a sculptor, bringing forth the form that lies hidden within an imaginary block of stone through the act of composition.
Some of the awards and recognitions Murail has received include Prix de Rome (1971), Grand Prix du Disque (1990), and Grand Prix du Président de la République, Académie Charles Cros (1992).
Throughout his career, Murail has composed landmark works. Examples of his early works include "Sables" for orchestra (1975) and the piano piece "Territoires de l'oubli" (1977), which explores the diverse sonic possibilities of the piano. "Gondwana" (1980) skillfully navigates the boundaries of orchestral timbres and harmonies. In "Désintégrations" (1982–83), Murail for the first time combines synthetic sounds with traditional instruments. In his later works, "Légendes urbaines" (2006), commissioned by Ensemble Intercontemporain, is notable.
Murail continues to actively compose, and his musical innovation has expanded the expressive possibilities of art music. His subtle harmonies and timbral worlds connect him to a lineage of French composers, from Boulez and Messiaen to Ravel and Debussy.