Sibelius prize winner 2009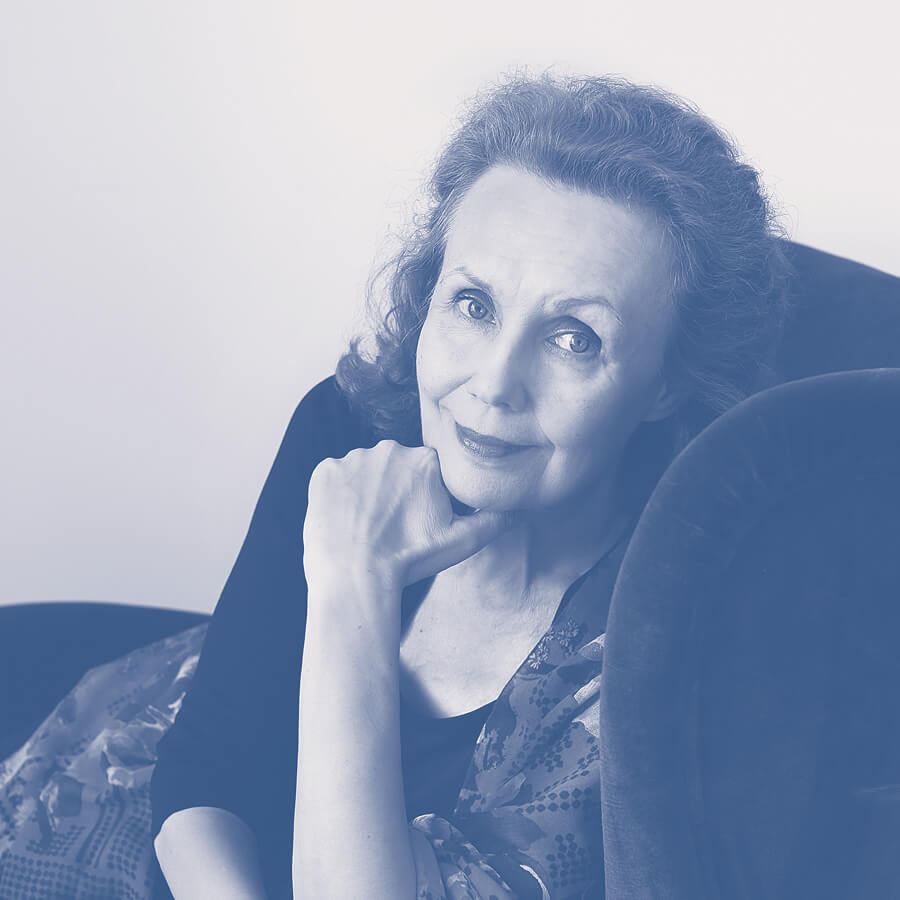 Kaija Saariaho
Born 14 October 1952 in Helsinki, Finland
Kaija Saariaho studied in Paavo Heininen's class at the Sibelius Academy. She later studied in Freiburg under Brian Ferneyhough and Klaus Huber and after that she has worked at IRCAM in Paris. Her work in the 1980s and 1990s is marked by its emphasis on timbre and use of electronics alongside traditional instruments. Significantly, her first orchestral piece, Verblendungen (1984), involves a gradual exchange of roles and character between orchestra and tape. Saariaho's other orchestral works include orchestral pieces with or without electronics and several concertos.
In recent years Saariaho has turned to opera, with outstanding success. L' Amour de loin, with a libretto by Amin Maalouf based on an early biography of the twelfth-century troubadour Jaufré Rudel, received widespread acclaim in its premiere production directed by Peter Sellars at the 2000 Salzburg Festival. Adriana Mater, on an original libretto by Maalouf followed, again directed by Sellars, at the Opéra Bastille in Paris in 2006. Emilie, an opera and monodrama for Karita Mattila had its premiere at the Opéra de Lyon in 2010, and Only the sound remains, based on two Noh plays will be premiered at the Amsterdam Opera in 2016.
Around the operas there have been other vocal works, notably Château de l'âme (1996), Oltra mar (1999), and the song-cycle Quatre instants (2002), Leino Songs (2007) and True Fire for baritone and orchestra, premiered in Los Angeles in 2015. La Passion de Simone, an oratorio portraying the life and death of the philosopher Simone Weil, was composed in 2006.
Works include
one ballet
three operas
orchestral works
concertos
one oratorio
chamber music
Prizes and distinctions include
Kranichsteiner Prize 1986
Prix Italia 1988
 Ars Electronica Prize 1989
Finnish Cultural Foundation Award 1991
Nordic Council Music Prize 2000
Kaske Prize 2001
Rolf Schock Prize 2001
Grawemeyer Prize 2003
Nemmers Prize 2007
Musician of the Year 2008 (Musical America)
Grammy Award, USA 2011
Leonie Sonning Music Prize, Danmark 2011
Polar Music Prize, Sweden 2013
Chevalier de l'Ordre des Arts et Lettres 1997
Pro Finlandia Medal of the Order of the Lion 2005
Chevalier de l'Ordre National de Mérite 2006
Commandeur de l'Ordre des Arts et des Lettres 2013